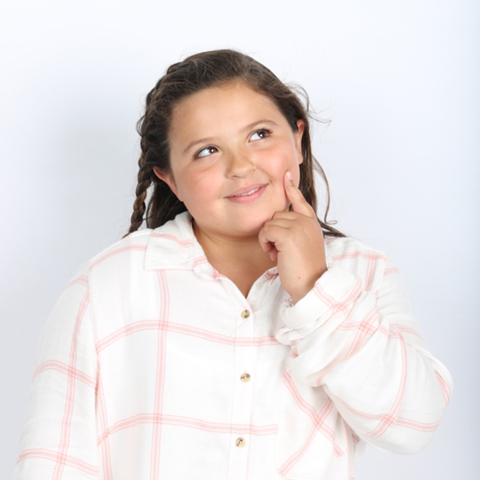 Costs
There is an initial New Member Start-Up Fee of $199 USD / $265 CAD due with your membership application. After one complete year of membership, an annual membership renewal fee will be charged (currently $59 USD / $74 CAD).
Clubs commit to paying annual dues based on the number of girls attending. Dues are currently $4 (USD/CAD) per girl.
Clubs commit to taking an annual offering/donation for the overall ministry each club season.
Additional costs will include curriculum and club supplies.
You may also incur costs for snacks, service projects, or activities for girls that you choose to do.
In comparing the costs of GEMS with similar programs, you will find that the costs to operate a club are modest. Many churches provide their GEMS Clubs a budget, and many clubs do fundraisers throughout the year.
Samples
Awareness Level

Grades 1-3

Discovery Level

Grades 4-6

Advanced Level

Grades 7-8
Grades 1-3
Grades 4-6
Grades 7-8
Grades 1-3
The LOVED. curriculum is the foundational Curriculum for all GEMS Clubs. It will be accessible to all clubs in their first year of GEMS. We don't want a single girl to miss the many faith-building activities for girls! Available for GEMS Clubs and for Non-Member purchasing.
Additional curriculum and activities for girls are available for registered GEMS Club for this level.
Roles & Responsibilities
Each GEMS Club has a variety of volunteer needs. Each club will need a Club Coordinator and Leaders. Online training is available through GEMS ReFresh.  Other volunteers may serve to fit the needs of your club. Here are some examples:
Club Coordinator (required)
Primary club organizer who recruits volunteers, creates a schedule and budget, orders supplies, and communicates with church/Christian organization to assure Membership Agreement is being fulfilled
Serves as the team leader by fostering the development of warm, caring, supportive relationships among all volunteers
Supports parents with ongoing communication and hosting events to engage families i.e. father/daughter nights, mother/daughter teas, etc.
Ensures volunteers have the opportunity for training through GEMS ReFresh and the GEMS Conference
Creates a supportive and prayerful atmosphere for all volunteers and girls
Club Co-Coordinator
Supports, or is a team with, the Club Coordinator in organizing and leading the club based on individual gifts and calling. Communication as co-coordinators is key
Helps Club Coordinator in recruiting volunteers
Attends regular training with Club Coordinator and encourages all volunteers to participate in training (GEMS ReFresh and GEMS Conference)
GEMS Leader (required)
Is the primary mentor for a group of 6-8 girls
Leads small group time
Reviews the lessons each week and prayerfully prepares
Prays for her girls throughout the week
Worship Leader
Selects songs for each club night's opening time
Leads worship time at the beginning of club
Could also lead the opening devotional
Craft Leader
Plans and prepares crafts for each club night
Directs the girls through the crafts
Prayer Partner
Commits to praying for the leaders and girls in club
Might be available during club to pray with girls as needed
Might attend meetings to pray over the leaders