Global GEMS Day Virtual 5K Walk/Run
Walk, Run, Skate, Roll, or Stroll to impact girls of this generation.
GEMS is the go-to ministry for girls' spiritual growth and we desire for girls around the world to experience and know Jesus' love.  You can help share this message with girls around the globe!  The Global GEMS Day 5K Virtual Walk/Run is one of our two ministry fundraisers and your participation will help raise needed ministry support and to start 50 new clubs this year.
As a virtual event—you can join us from anywhere!
Event Details
Virtual 5K Walk/Run - anytime June 1 - 10

Let's Celebrate on June 8!
Join us for a Celebration Program Featuring 
Special Guest:

Matthew West @ 8pm ET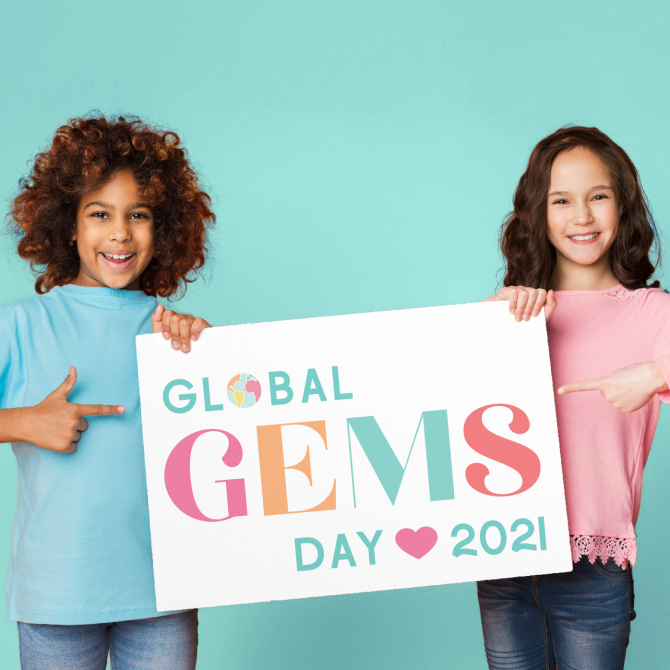 Wondering how to participate?
Register for the 5K Virtual Walk/Run US Register | Canada Register. You can participate anytime between June 1 – 10, but we'll be celebrating together on June 8. (Clubs visit learn more here to discover fundraising options for your club!)

Download

and fill out this sheet, then hold it and snap a picture to share on your social media page on June 8.
Post & Share pictures of your GEMS memories on your social media, using #GlobalGEMSDay.
Nominate a GEM or Mentor to be the Global GEMS Day Recipient!
Sponsor a girl or club to participate in the 5K Virtual Walk/Run.
Join us for a Global GEMS Day Program with MATTHEW WEST at 8 pm ET on Tuesday, June 8 on @GEMSGirlsClubs Facebook page.
Fundraise for your Club
Learn how you can raise funds for your club!