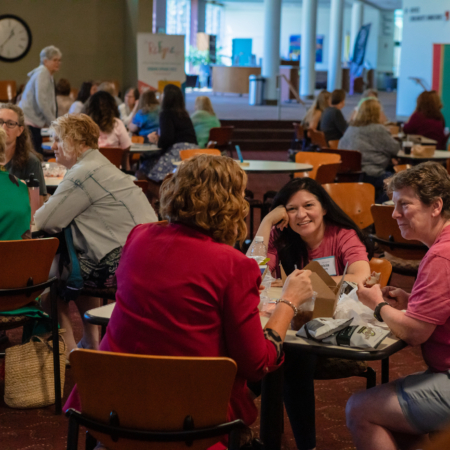 Host Site Information - Coming Soon
Lodging Options
Building Community
Community happens in a variety of ways as you travel together and discover that your travel partner has no direction ability, late-night giggles in your hotel room, and conversations that happen during meals and at the event. Plus so much more.
Hotels–Grab a friend and bunk together. AirBnb's–Get all your leaders to stay in one place.
Take this opportunity to choose the location where you will build an intentional community with your travel partners. And, if you need roommates, check out the Sisterhood Summit Facebook Page and search for others looking for roommates.
Doubletree by Hilton Holland
650 East 24th Street
Holland, MI 49423
phone 616-394-0111
King bed with sofa sleeper or Two Queen beds – $214
Book Now
Home2Suites by Hilton Holland
3140 West Shore Drive
Holland, Michigan 49424
phone 616-377-7905
Two Queen beds with sofa sleeper – $219
Book Now
Fairfield Inn & Suites Holland
2854 West Shore Drive
Holland, Michigan 49424
phone 616-786-9700
Two Queen beds – $129
Book Now
Opportunities for Fun
Gather your GEMS leaders and plan a fun outing in beautiful Holland. Invite others from the Sisterhood Facebook Page to join, too. The city of Holland, Michigan features wooden shoes and windmills, tulips and tamales, beaches and beauty, sand dunes and sculptures. Your time here can be spent in a plethora of ways, but all leading to discovering a beauty on the edge of one of the most beautiful lakes in the world. Spend an extra day, weekend, or week and you're sure to find something fun and new to see!
The GEMS Staff will not be providing a scheduled tour this year.