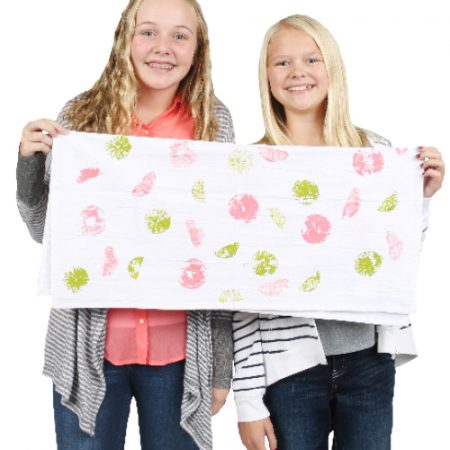 Crafts
TEA-RIFFIC TEA TOWELS
What You Need
Citrus fruit
Knife
Towel
Fabric paint
Paintbrushes
Paper bag
Flour sack tea towels
Directions
Ask a parent to help you cut your fruit in half. Carefully blot the fruit with your towel to remove any extra moisture.
Paint the open face of your fruit with a light layer of paint.
Place a paper bag under your tea towel.
Stamp your fruit on the tea towel then carefully remove it. Let the paint dry completely before using the towel.