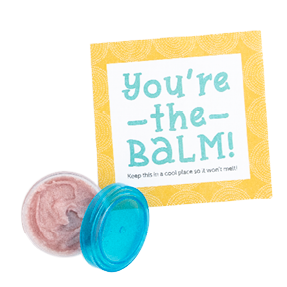 Crafts
Homemade Lip Balm
This time of year, it's easy for your lips to get dry and chapped. Test out this fun, simple homemade lip balm recipe to keep your lips nice and soft. Plus, this homemade balm has a yummy, sour taste, and is completely edible!
Sb Tip: This recipe makes about two or three containers of lip balm. To make enough for your friends, use about 1 cup (1/4 L) of coconut oil with 8 packets of Kool-Aid® and 3 tablespoons (45 ml) of sugar.
Don't forget to download our printable cards for handing out to your friends and be sure to check out your March issue of SHINE brightly to play our Truth Sleuth game!