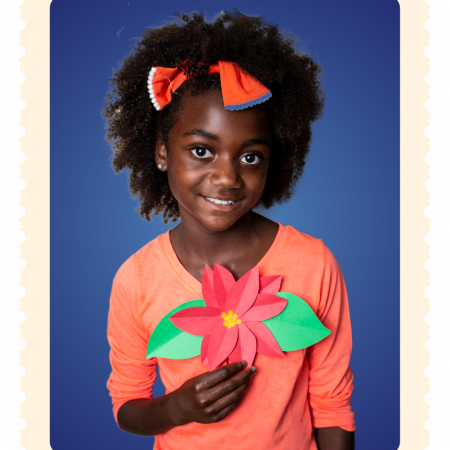 Crafts
Christmas Around the World Crafts
Mexico: Christmas Eve Poinsettia Craft
Poinsettias, the beautiful red flowers that appear every Christmas, come from Mexico! Legends in Mexico say that a poor girl heard about the birth of Jesus and wanted to bring Him a gift. Sadly, she had nothing to give. The girl decided to pick some weeds along the path to give to Jesus. She knew she didn't have much, but she hoped she would be enough of a gift. When she reached Jesus, the weeds burst into a beautiful, red flower! That flower was the first poinsettia and marks the holiday season every year. Make your own poinsettia using the instructions below!
The Philippines: Christmas Parol Lantern Craft
One important part of Filipino Christmas is the parol, a star-shaped paper lantern. This lantern is put on houses to remind everyone of the star of Bethlehem. This star led the wise men to Jesus. It also is a symbol of Jesus being the light of the world. This year, you can make your own parol! Follow the instructions below. If you need help cutting each shape, use our free download!