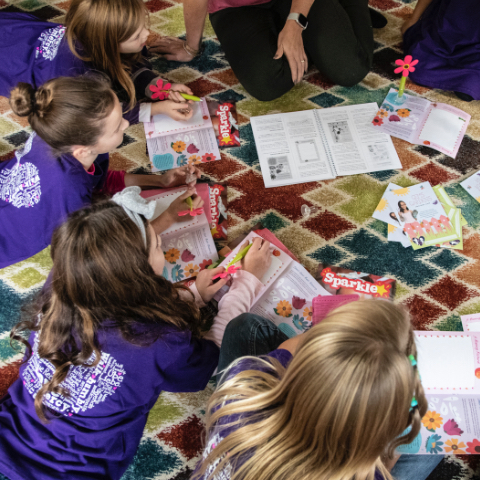 And God is able to bless you abundantly, so that in all things at all times, having all that you need, you will abound in every good work. 2 Corinthians 9:8
Each year GEMS selects a passage of Scripture and develops a theme around that Scripture to make the passage come alive for the girls. Bible studies, service projects, crafts, games, and other fun activities help teach the truth of God's Word found in the theme.
God's blessings are packaged big and small, on mountains and in valleys, temporary and eternal. But of all the good gifts He gives us, our greatest blessing is Jesus. In Him and through Him we can find peace and joy. In Him and through Him we can help other people do the same.
We will live this out through our Bible lessons, Blessings Projects, and Monthly Fun Nights. Learn more about Be a Blessing in the simple and easy-to-use resources we've developed to make planning your club nights easier.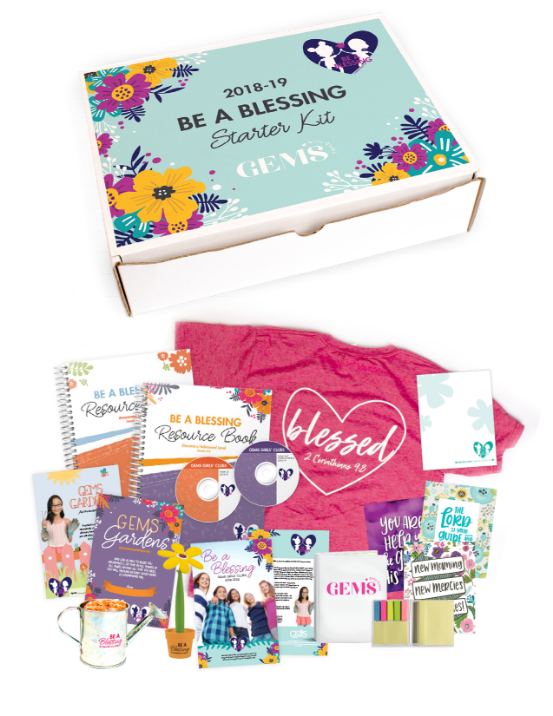 Starter Kit
Be a Blessing Resource Book—1 for Grades 1-3 and 1 for Grades 4-8 (formerly Connections, Theme Resource Book, Object Lessons/Devotional Thoughts Booklet).
GEMS Gardens Journals (Theme Badge Booklet) 1 for Grades 1-3 and 1 for Grades 4-8
Theme Bulletin Insert Sample for GEMS Sunday
Theme Badge
11 x 17 Theme Poster
Extra fun items: GEMS Sticky Note Booklet, Blessings Cards with suction cup, Theme Flower Pot and Pen, Theme Watercan & Seed Packet
Theme T-Shirt
Theme Song CD
Theme Resource DVD which includes logos, printables, letters, invites, videos, and more!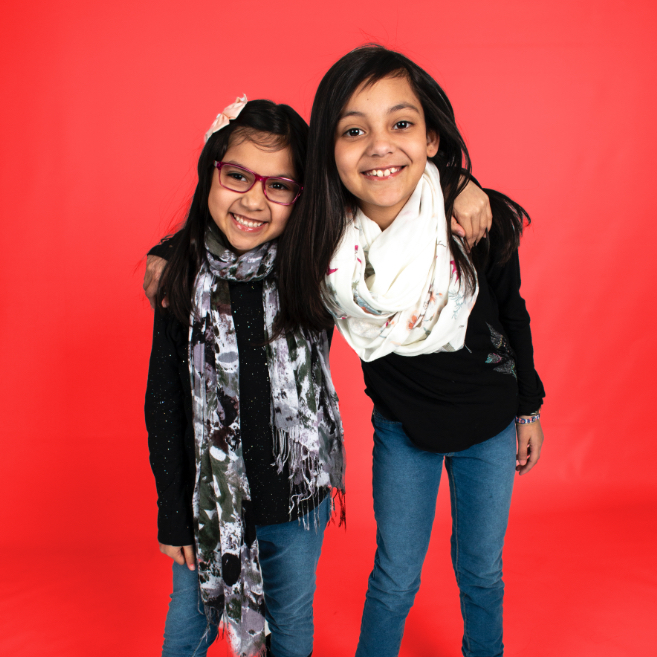 Additional Resources
You can also order extra Annual Theme resources as needed per club, or individual resources as needed. You will need:
One Be a Blessing Resource Book per leader—Books for Grades 1-3 and Grades 4-8 available.
One GEMS Gardens Journal (Theme Badge Booklet) per girl—available for Grades 1-3 and Grades 4-8.
Any extra resources or supplies for your club's needs
*Annual Theme materials are available for purchase to active clubs. For online purchases you must log into your club's account in our shop.
GEMS Sunday
GEMS Sunday is an opportunity for your GEMS to show your congregation all they have been learning in GEMS. It's also an opportunity to share the mission and vision of GEMS and many churches take their annual GEMS offering during this service. We've designed a variety of resources to help you plan and prepare for your GEMS Sunday.
ReFresh
GEMS ReFresh is an online, video-driven training website for GEMS volunteers. Be encouraged and equipped as you pour into your girls each week. Engage with GEMS volunteers across the globe and learn what's working in their clubs. Access this all anytime, from anywhere, at your convenience.